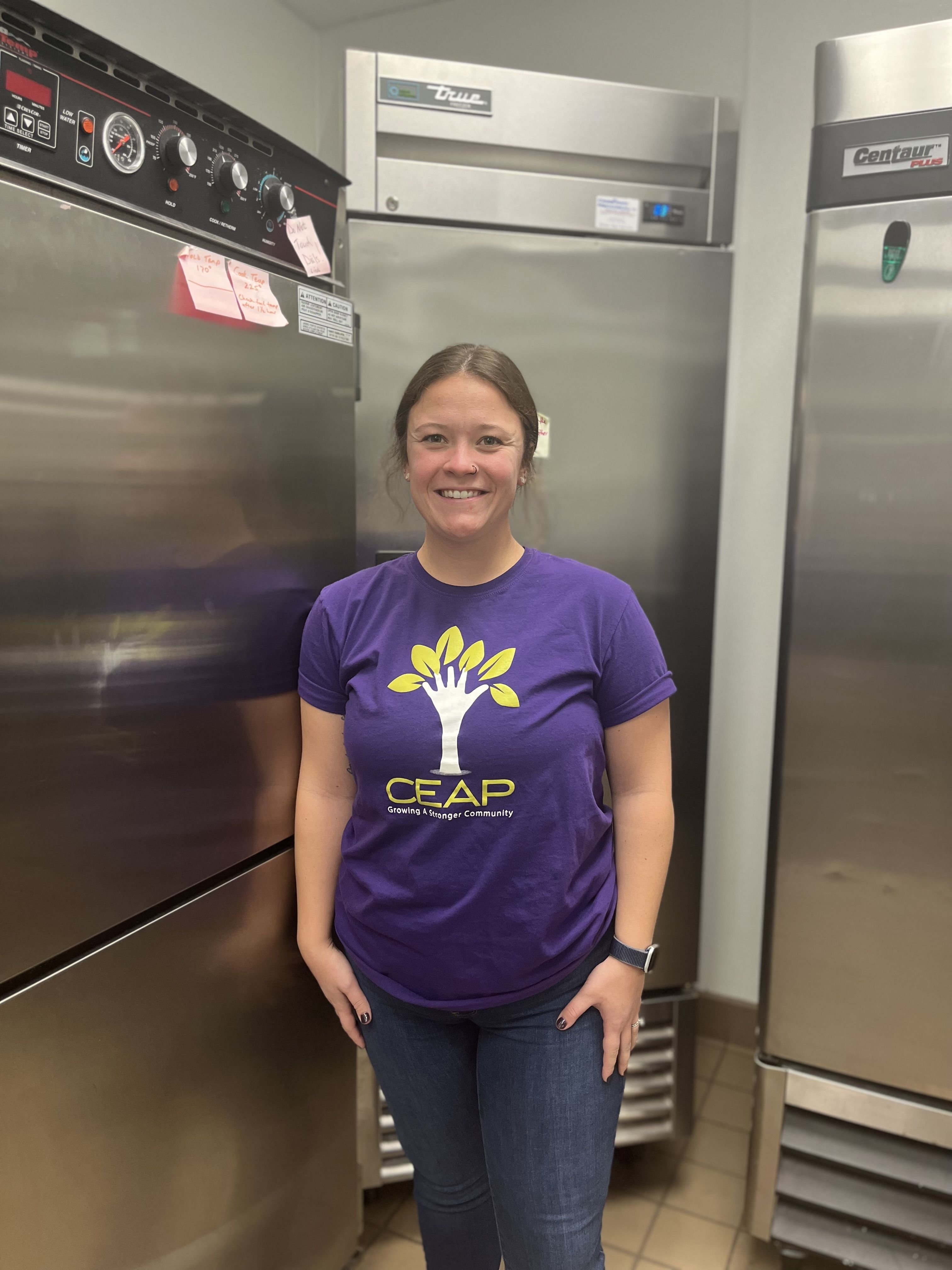 We all receive messages every day about what and how much we "should" eat, from low-carb diets to calorie guidelines to superfoods. Maggie has always been interested in understanding how nutrition actually contributes to our health and how we can make eating an activity that doesn't feel burdensome. She wasn't convinced that any particular diet is the best option for every body.  
As a lifelong athlete, Maggie knows how important it is to fuel our bodies with food that's both nutritious and enjoyable. While studying dietetics and psychology in undergrad and earning a Master of Science in nutrition, Maggie learned more about our diverse nutritional needs. There is no singular, "right" way to eat and get the energy we need for healthy and happy lives. 
Maggie worked at a day program for adults with disabilities before joining the CEAP community as our Meals on Wheels Program Manager. In these roles, she's discovered that not only do we all not need to eat the same things, we don't all need to eat the same way. That's why CEAP Meals on Wheels offers several different diet types – like mechanical soft foods – for our homebound neighbors and delivers meals directly to their doors.  
However, Maggie also knows that health is about so much more than what we eat. Meals on Wheels is about more than a meal; we serve up essential connection between neighbors as well as serving nutritious food. When our volunteers deliver meals, they're also delivering independence, safety checks, and friendship. "Spending time with volunteers and participants is the best part of my job," Maggie says. 
CEAP has both a nutrition expert and warm friend in Maggie. Join Team Maggie and support CEAP Meals on Wheels by visiting givemn.org/team/Maggie22 and sharing her fundraising page with your family and friends!