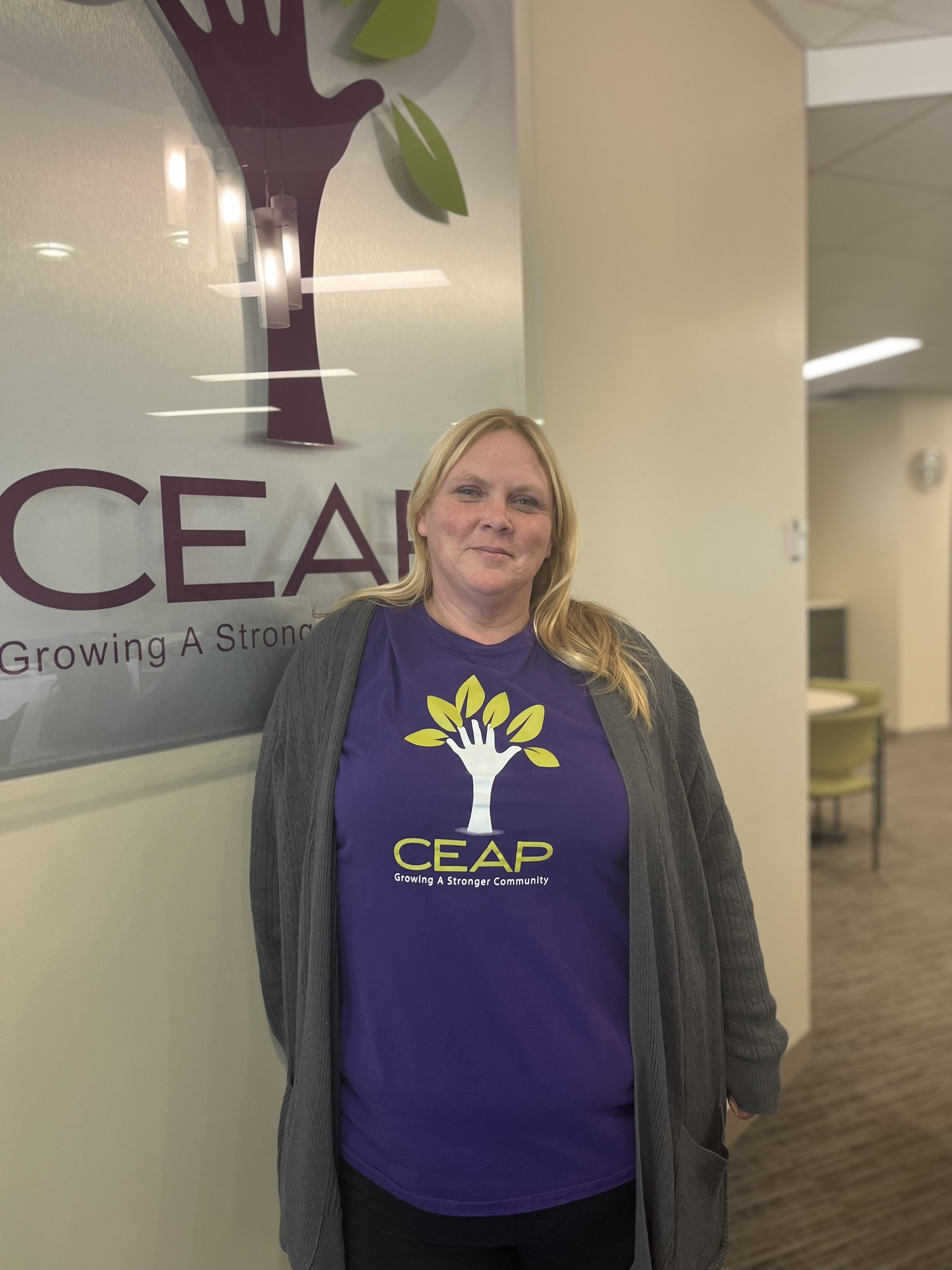 Natasha first joined the CEAP community as a new mom visiting CEAP's Food Market. She was out of work on medical leave because her daughter was born prematurely and she turned to CEAP to keep herself nourished while she healed and looked for work. When CEAP had an opening for a receptionist position, Tasha knew it would be a great fit. She eventually transitioned into CEAP's Family Services Department and began CEAP's resident expert in housing assistance. She has now been with CEAP for 15 years! 
While unemployed, Tasha had gone to a county office for assistance. "The county employee sat across the table from me and made me feel awful, like I wanted to be there," Tasha said. "When I started at CEAP, I thought, 'I will never make a person feel that way.' I wanted to be the person who our neighbors can relate to when they come to CEAP. I want to help them feel safe and let them know that it's okay that they're here. That's what CEAP is here for." 
Tasha's commitment to being in community with our neighbors is at the heart of CEAP's housing program, Safe @ Home Brooklyns. Every day, she walks hand in hand with our neighbors to take action that will keep them in their homes with the lights on. She knows the ins and outs of resources like energy assistance and has spent over a decade building trust and community with landlords and property managers to mediate on participants' behalf. 
During the pandemic, CEAP was selected to facilitate federal CARES Act housing funds because of our roots as a trusted emergency response organization that works both efficiently and with care. Now, government funding for housing assistance is dwindling, but homelessness continues to be pervasive in our community as the cost of housing and other basic needs rise. 
Join Team Tasha and support Safe @ Home Brooklyns by visiting givemn.org/team/Tasha22 and sharing her fundraising page with your family and friends!