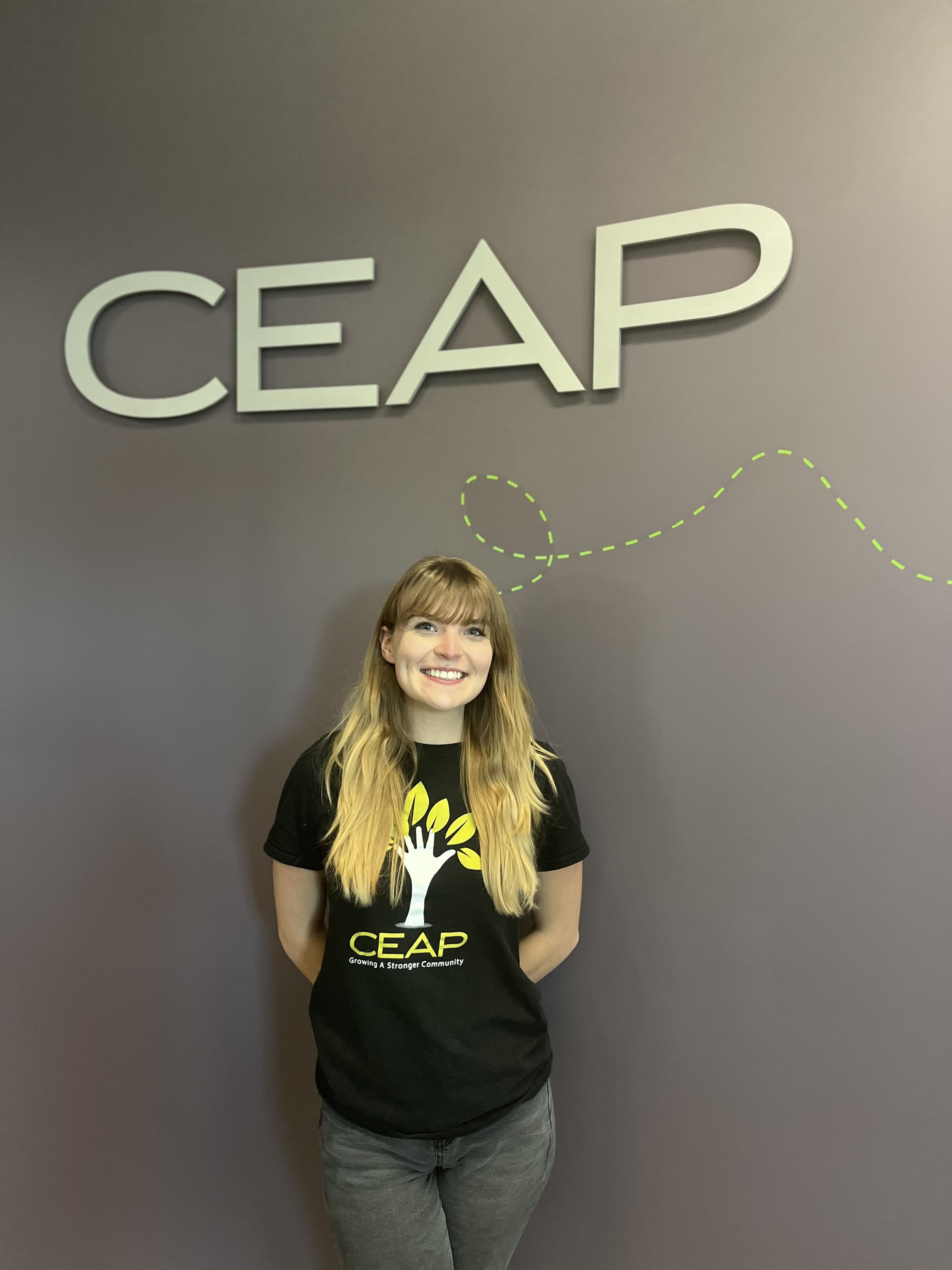 As a child, Kelly loved learning and sharing knowledge with others, and she knew that one day she wanted to become a teacher. She was also very interested in health but wasn't sure if going into a direct patient/provider health role would be right for her. 
In college at Penn State, where Kelly grew up, a peer-led health promotion team was doing outreach on a topic that was personally important to her. She realized how important it was for her to know that was a topic her community was addressing, and she decided to become part of the team. This is how Kelly became passionate about health outreach and resource sharing. 
Kelly graduated from Penn State with a Bachelor's degree in bio-behavioral health. She moved to Minnesota to pursue a Master of Public Health at the University of Minnesota with a focus on Community Health Promotion. Just one semester in, the COVID-19 pandemic hit and health outreach became more critical than ever before. 
Kelly joined the CEAP community as an AmeriCorps service member in the summer of 2020 because she wanted to work at a community organization that was helping to fill the gaps that people were experiencing in their basic needs. She quickly learned that CEAP's work extends far beyond the walls of our office.  
CEAP is an expert at something called resource navigation: when a neighbor visits CEAP, we work with them to identify other unmet needs that CEAP and our partners can assist with. This "whole person" approach, in which we form meaningful relationships and recognize that hunger is a symptom of something greater, propels each neighbor into greater health, stability, and independence. 
Kelly now manages CEAP's Resource Navigation program as our Manager of Community Programs and Partnerships. One visit to CEAP's Food Market cannot fix a disconnected food and resource system. That's why CEAP has invested in Kelly and her expertise to strengthen our partnerships with healthcare, employment, and other partners to provide warm, real-time referrals and support. Every neighbor deserves the dignity of a hand of health and friendship. 
Join Team Kelly and support Resource Navigation at CEAP by visiting givemn.org/team/Kelly22 and sharing her fundraising page with your friends and family!