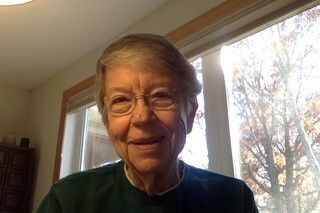 In 2004, Iris McGinnis and other neighbors in Ramsey County decided to take action to prevent homelessness in their community. These neighbors and a group of a dozen churches came together to collect money to share with neighbors at risk of or experiencing homelessness. The need and the desire to share abundance were so great that the Ramsey County Churches turned to CEAP, an expert in emergency services, to help.  
Iris and the Ramsey County Churches were raising so much money for their cause but needed help with facilitating those funds in an efficient and impactful way. Iris says that CEAP's reputation as a "stable presence" in the community made us the perfect fit to help! After several years of this partnership, Iris was asked to represent the churches to CEAP's board. She was dedicated to propelling our neighbors forward and did so in direct service as a CEAP Family Services volunteer in addition to her involvement with the churches. 
Through their partnership with CEAP, Iris and her team grew into Community Support Center, a new nonprofit focusing back on Ramsey County. Iris's term on CEAP's Board has ended but she continues to support CEAP as a donor. She says, "CEAP is located smack dab in the middle of one of the neediest areas in the metro. You are agile enough to adjust your programs and change services to meet the current need".  
We are thankful to partner with neighbors like Iris to grow a stronger community together!