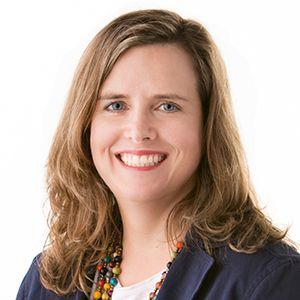 Karen Hillerman joined CEAP's Board in 2003 because she was interested in helping a local organization in her community. During her 9-year tenure on the Board, Karen volunteered with seasonal programs at CEAP and was involved in the planning for the Northwest Family Service Center. 
When the pandemic hit in 2020, Karen began working from home. She found that she had time to spare and knew that our community needed a hand of support more than ever, so she returned to CEAP as a Food Market volunteer. She also had PTO to spare and used her vacation time to volunteer!  
During the pandemic, Karen joined Partners in Possibilities, CEAP's recurring giving program. Her employer, Thrivent Financial, matches her donations to CEAP too! Check here to find out if your employer will match your donations. "I always made sure to give generously during campaigns, but I wanted to support CEAP and our community throughout the year too."  
While serving as a Board member, Karen saw how far CEAP's programs and relationships reach into our community and she wanted to continue supporting that work. She has remained part of the CEAP Community because it's an organization that supports people in our very own community: neighbors helping neighbors.