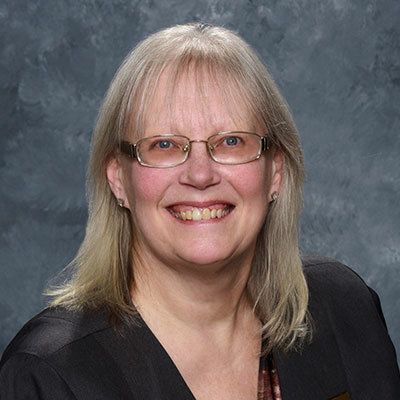 Gina Smith, Secretary of the Rotary Club of Brooklyn Park, grew up with a strong awareness of CEAP's role in our community because she lived in Brooklyn Center for nearly all her life. About 20 years ago, Gina joined the Rotary because she was interested in getting more involved in our community. "Rotary has been a proud partner of CEAP since before I joined," Gina says. 
Rotary is one of the largest service organizations in the world and its chapters support both international and community initiatives to enrich quality of life. The Rotary Club of Brooklyn Park has partnered with CEAP for decades because we serve their immediate community through a wide variety of programs. As Gina says, CEAP is "more than just a food shelf"; we embrace every neighbor with a full range of wrap-around supports and community connections.  
Brooklyn Park Rotary also offers a range of supports for community organizations like CEAP. They have funded investments like a new freezer and a van, and CEAP has been the recipient of their annual fundraising dinner several times throughout the years. Rotary has also provided hands-on help to CEAP by volunteering with us for programs like Farm Fresh in the Fast Lane this past summer. Additionally, many members of Rotary support CEAP through donations and volunteerism in their individual capacities as well. 
Gina also serves at the district level with Rotary. At the beginning of the pandemic, District 5950 wanted to get additional funds into the community, and Gina requested that CEAP be one of the recipients of this funding. Support like this was critical for CEAP during a time of so much unknown and increased demand for our services.  
CEAP always has a staff member involved with Rotary to keep the club informed about specific needs and opportunities to help. Right now, Jack, CEAP's Community Engagement Manager, is a member of the Rotary. Previously, Clare Brumback, CEAP's President, and Byron Laher, CEAP's former president, have served with Rotary. "We think of Clare and Byron and Jack as family, and that's what Rotary is all about," Gina says. "We're here with CEAP for the long haul." 
She says, "CEAP is a lifeline. It's a chance to make a difference, and it's hope – especially today."