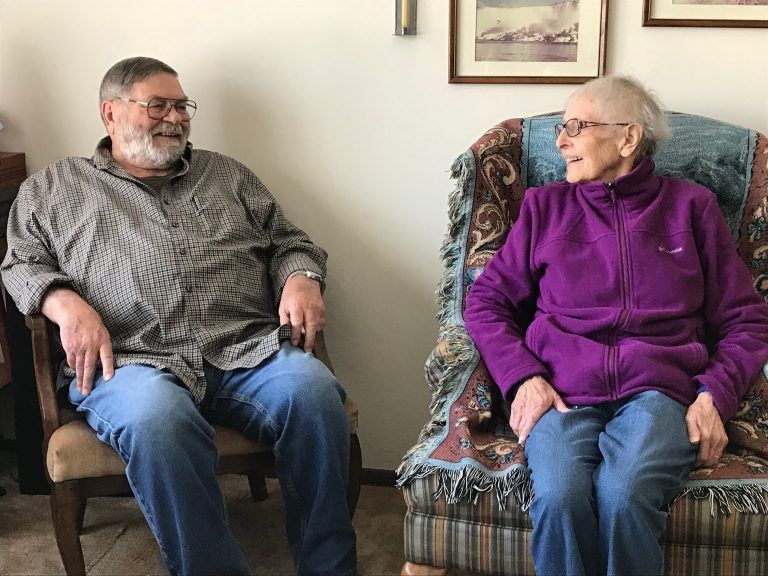 As Baby Boomers reach and surpass the 65 year age mark, the U.S. is experiencing a large influx of people into the senior demographic. And because of medical advances and education regarding health and wellness, people are living longer than ever before. We have and will continue to have a large population of people who want and need access to services as they age– That's where CEAP's 65 & Thrive program comes in!
65 & Thrive promotes safety and independence while also helping seniors and their loved ones to save money they may otherwise be spending on assisted living. One month in assisted living can cost as much as $16,000! When a senior needs just some support to remain independently at home, our 65 & Thrive program can connect them to resources that will save their families money and keep seniors happy, healthy, and connected to their community. We provide referrals for at-home assistance, yard work, assisted living, meal delivery, social clubs, Medicare assistance, senior exercise courses, and more.
65 & Thrive is an effective method for reaching seniors in Northwest Hennepin County and connecting them to available resources. There are several ways that seniors get connected to 65 & Thrive: 
Seniors themselves can fill out our online form and set up an appointment with Daisy, our Senior Services Program Manager. Whether or not they have an idea of what they need or want out of the program, Daisy is happy to meet with anyone who wants more information. 
Sometimes family members will fill out the form for their loved ones and request that Daisy calls their loved one to set up an appointment and suggest resources in areas that their family sees them struggling with. It's a meaningful way for family members to be involved and feel that they're providing care. 
We also have an option for health care professionals or community paramedics to fill out the form to refer a patient to the program. This can happen during regular doctors' visits, after a change in health, or during a house call. 
Daisy also does outreach at public events, in senior housing complexes, to our CEAP Meals on Wheels participants and to our Food Market participants over 65.
Another part of the 65 & Thrive program is meeting with seniors who have reached a point where they can no longer safely live at home, and making informed decisions about the next steps. Daisy uses a self-assessment tool and asks 65 & Thrive participants to fill it out on their own. The resulting score can often help people realize that perhaps it is time to make a change in living. This is often a difficult topic that people need time and space to process; Daisy's role is to support people before and during the decision-making process, and provide support for a smooth transition.
Since CEAP's 65 & Thrive program began in April 2019, we have connected directly with more than 1,000 seniors about the resources and programs that are available to them in Northwest Hennepin County! We think that's something to celebrate. If you are interested in receiving more information about the program for yourself or a loved one, head on over to our online form: https://www.ceap.org/services/65-thrive/