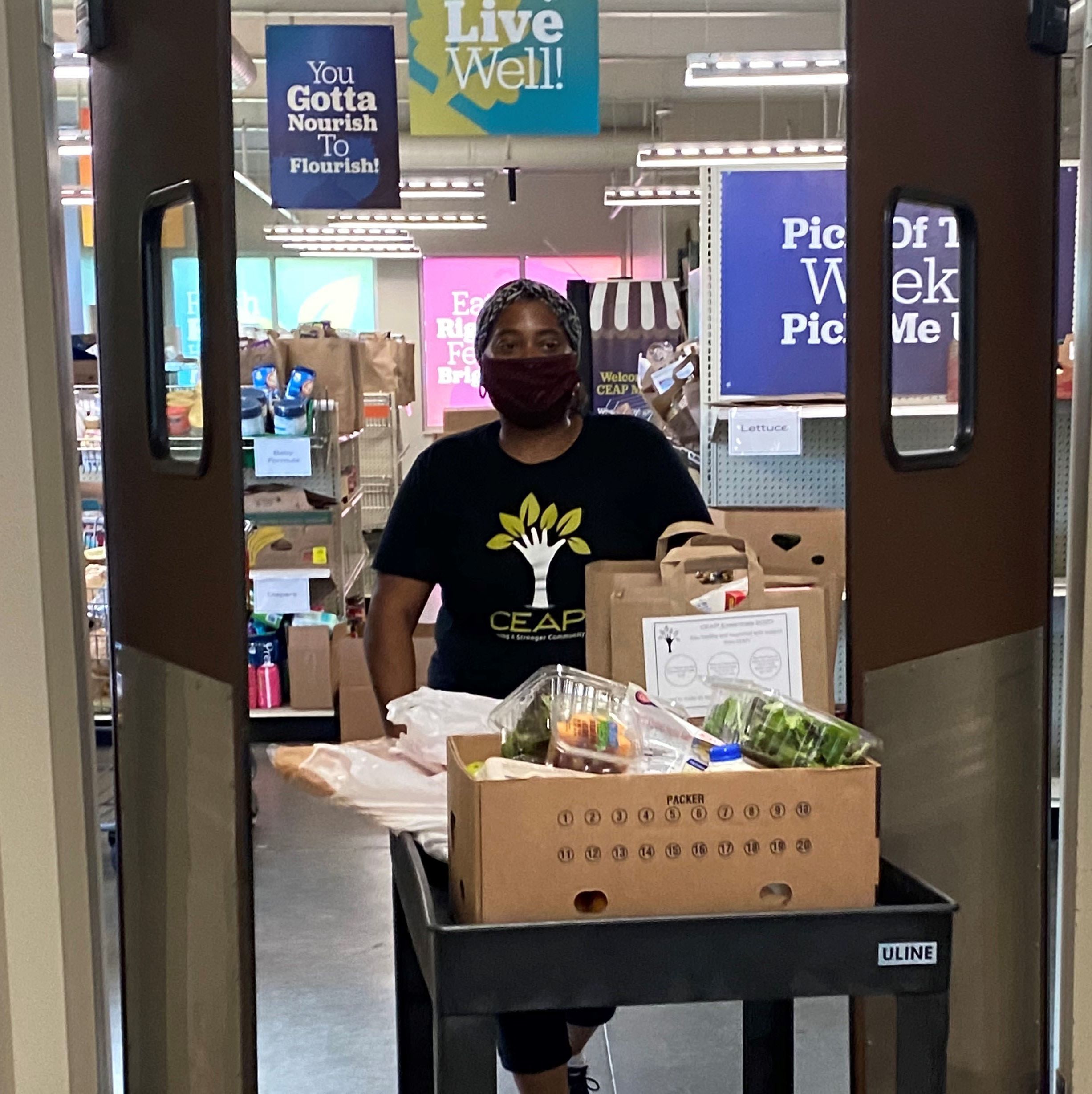 Angela Shonoiki began volunteering with CEAP because she liked that CEAP serves our neighbors of all backgrounds, with no geographic restrictions. She volunteers in our Food Market as well as with seasonal programs like holiday toys and Farm Fresh! 
At CEAP, Angela is known as a jack-of-all-trades. She enthusiastically jumps in where help is needed most and is constantly looking for the next task she can help with. She's never standing still! 
Angela volunteers at CEAP because it makes her feel like she's part of something that really matters. She believes in treating people with dignity and respect and wants all of our participants to feel welcomed and accepted. "I want people to feel comfortable getting support, and not ashamed. All of our neighbors deserve to have someone who looks out for them." 
"CEAP is a place where you can feel free, like someone's got your back. It's a place of security for our community as a whole." Thank you Angela for helping us make CEAP a warm and welcoming place for our neighbors!