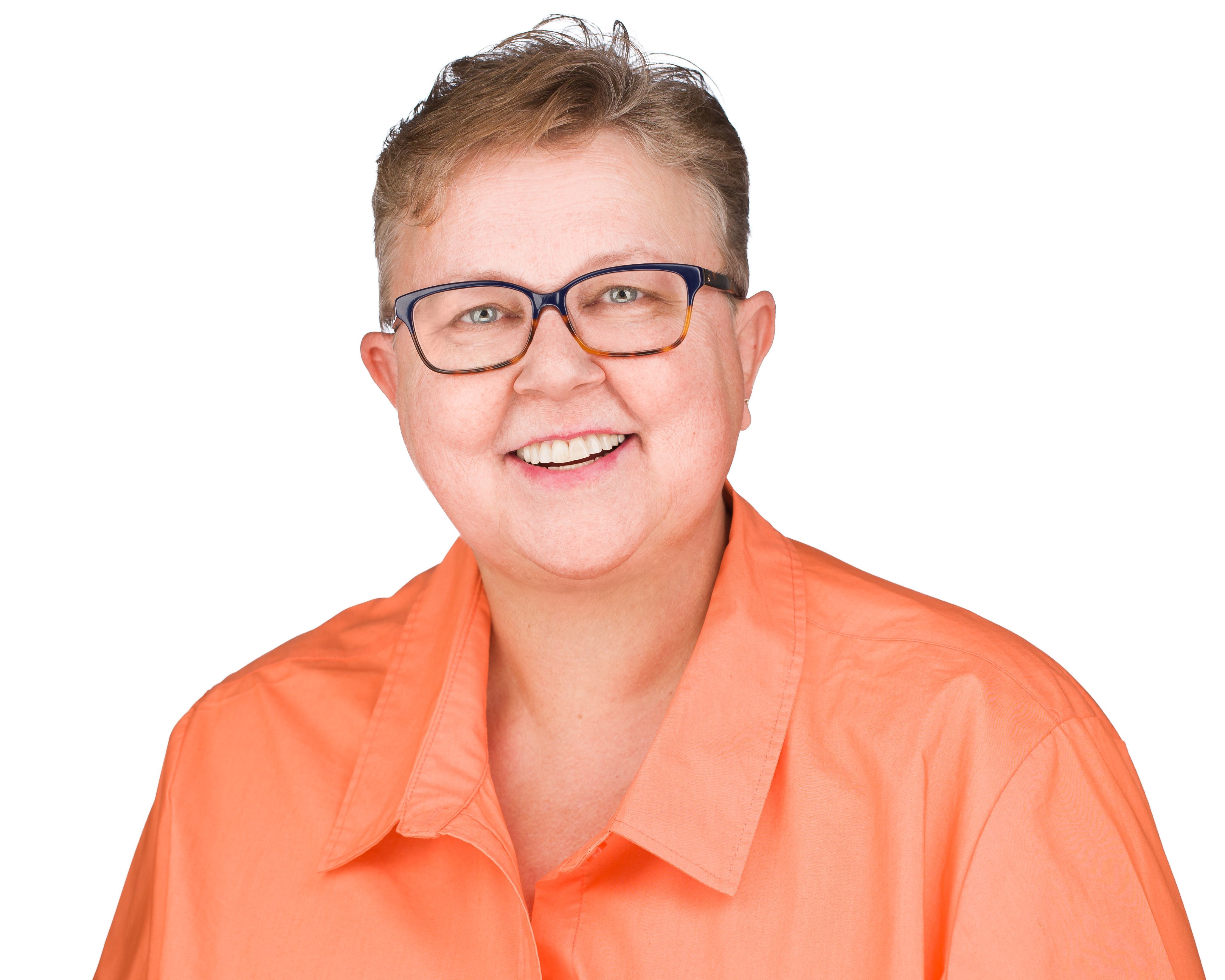 Anita Berg began as the Member Services Director for Metro Meals on Wheels three years ago, continuing her career working with community nonprofits. She was well positioned to take on this role following her experience in emergency health services, violence prevention, and with The Food Group. 
Metro Meals on Wheels is a membership organization that offers support to Meals on Wheels programs like CEAP's across the Twin Cities Metro area. This support, which Anita helps member programs access, ranges from billing and client enrollment to technical help to operating the Kitchen of Opportunities, where meals are prepared.  
During the pandemic, Metro, CEAP, and other member organizations worked in partnership to respond to changing circumstances in our community. "In March 2020, we kicked into emergency support gear," Anita says. We collaborated to develop protocols for safe, contactless deliveries and increased cleaning and sanitation for member programs to follow, and to share important resources like masks and hand sanitizer with our members. Metro was able to secure some of the federal funding allocated towards COVID-19 relief to support local emergency services like CEAP's.    
Demand for Meals on Wheels rose significantly during the pandemic. "If there's a silver lining to the pandemic, it's that it helped break the stigma of Meals on Wheels. The need to quarantine, especially for seniors and people with health conditions, has really brought attention to the necessity of these programs," Anita says. 
In 2019 the Kitchen of Opportunities produced about 1,200-1,300 meals each day; now, about 2,000 meals come out of the kitchen daily. CEAP and some other members needed to make facility adjustments to continue to meet this demand and keep our quality of service high. Metro Meals on Wheels stepped in with financial support to help us with this necessary remodeling, such as adding an additional oven.  
CEAP was one of the original members of Metro Meals on Wheels when it was founded 25 years ago. Since then, we've maintained a sturdy relationship, including long-term involvement on the Metro Meals on Wheels Board. "As an organization whose direct contact to impacting people is through members, it's the programs like CEAP that allow us to reach into the community and serve people who need it," says Anita. "Because CEAP is a multi-service agency, you support the community in multiple fashions, so you're really able to reach out and market Meals on Wheels and increase awareness. You help Metro further our mission of getting good, healthy meals to anyone who needs it."