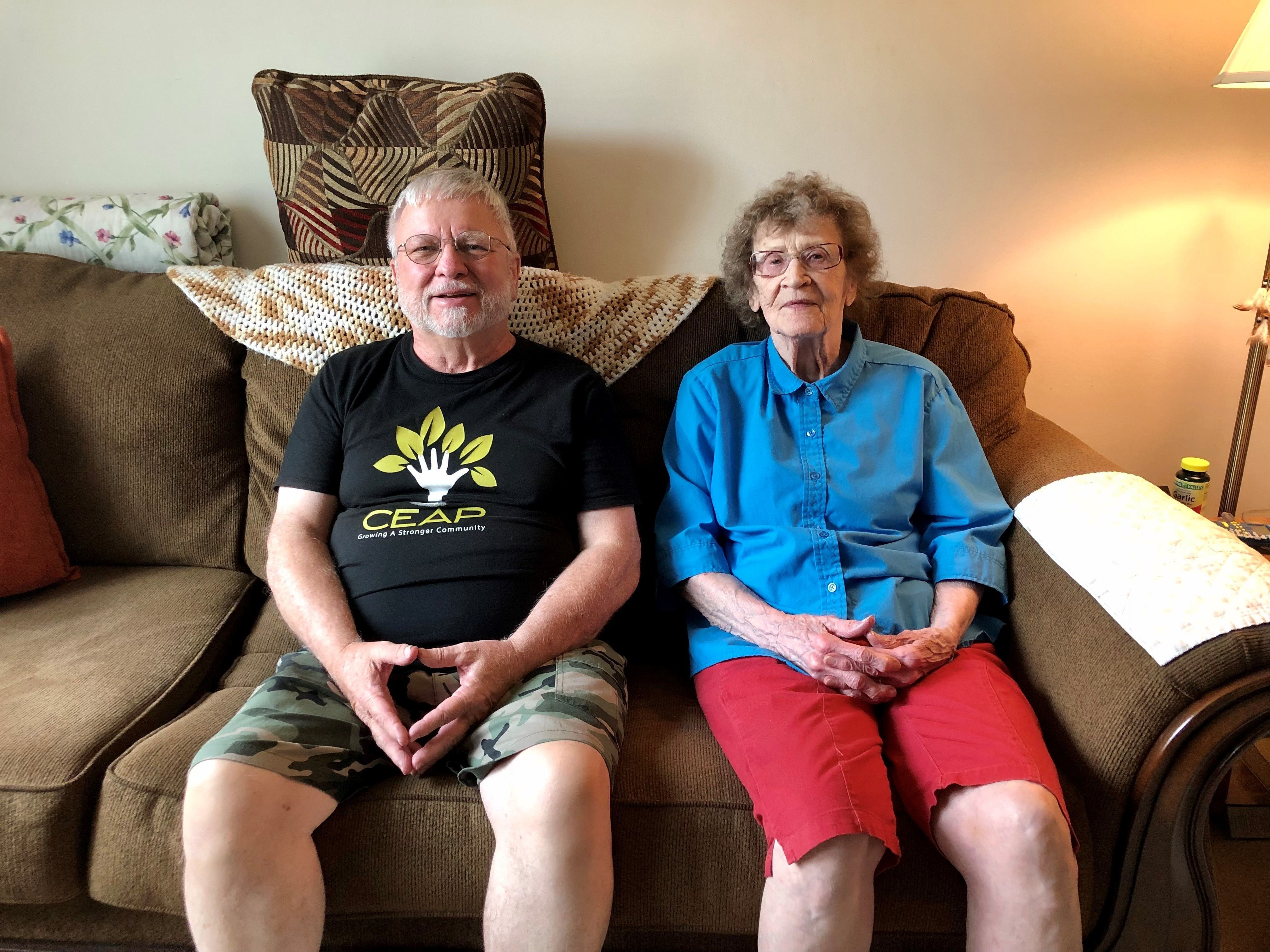 CEAP is committed to ensuring that meal times are stress-free for our community members of all ages. That's why we provide daily hot meals, prepared in CEAP's kitchen, to our homebound neighbors through our Meals on Wheels program. However, Meals on Wheels is about so much more than a meal. When our volunteers deliver meals, they're also delivering independence, safety checks, and friendship; ultimately, they're delivering a difference.
Meals on Wheels starts with a neighbor.
Betty started participating in Meals on Wheels in 2013 because she was sick and needed to focus on her health.  
"I've met a lot of people through Meals on Wheels, and people become your friends. I get meals delivered on Tuesday and Friday and the volunteers are my visitors for the week... Meals on Wheels is something that I think a lot of people are very thankful for." 
Mike is one of those volunteers. 
"I've been doing Meals on Wheels for about 9 years and it's important to me because it's more than just a meal delivery. It's kind of a wellness check; you're not just dropping the meals off, you're visiting for a bit and keeping an eye on how the participants are doing. There's relationships there. I've formed a friendship with Betty, one of the participants on my route, and I bring her mail to her on the weekends. I actually was her agent for voting in last fall's election and took her to get her second COVID vaccine." 
Relationships like Betty and Mike's is what makes Meals on Wheels about #MoreThanaMeal. While nutritious food is an important tool for improving mental, physical, and emotional health, the friendships and safety checks that Meals on Wheels provides are critical for sustainable health and creating a stronger, more connected community for all of us. 
This September, help CEAP support more of these relationships and the health of our neighbors by making a financial contribution or volunteering as a Meals on Wheels Driver or Kitchen Assistant! We are excited to share that we have a $10,000 matching fund thanks to two committed and caring community partners: Luther Brookdale Toyota and Calvary Lutheran Church. This means that your donation will be doubled when you give to CEAP Meals on Wheels today! If every dollar of our $10,000 matching fund is used, your donations will provide 2,800 meals for our senior neighbors.